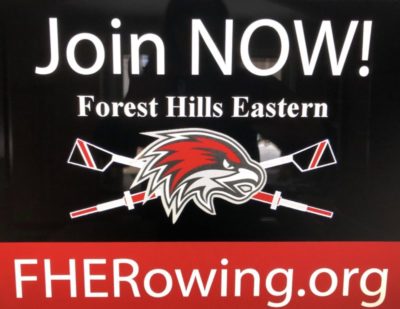 Here is a note from our Coach with details. If you did not receive this note via email, let Coach know and get on his contact list!
Hello Parents of FHE Rowing,

This Fall has been a whirlwind of changing information. Just when I thought I had it all figured out, I was pleasantly surprised to learn that the governor was allowing fall sports. Because of this decision, Eastern rowing is also now allowed to have full team practices.  
My plans are to keep practices on Mondays, Wednesdays and Fridays at the Boathouse in Ada. Practices will now be from 4pm to 6pm each day. I apologize for this inconvenience, but I am excited that we get to work together as a team. There are no restrictions to the amount of participants at practice.

In accordance with the new rules that the governor has laid out, during practice all rowers MUST be wearing facial coverings for the duration of practice. 

This Saturday from 3pm to 6pm we are having a boathouse cleaning party. We will be cleaning the boathouse, washing and rigging the boats. Facial coverings are required.

Lastly, many of you have not signed your athletes up on FinalForms. This is a requirement for athletes to participate in sports at Eastern this year. Coaches are also required to send emails through Final Forms, so moving forward all of my emails will be sent in that format. The link to sign your child up for crew and other sports can be found here

Hope you are all doing well,