All Spring season rowers must complete the FHE Crew Packet & forms and pay fees for both Club and Pay-to-Play. All forms must be in by MARCH 9th or you will NOT be able to participate in the first practice. Late registrations accepted until March 28.
How to Register for 2020 Spring Season – Deadline March 9th
5 SIMPLE STEPS…
New to Crew?
Please read the Crew Handbook prior to submitting paperwork.
IMPORTANT NOTE ABOUT MEDICAL CLEARANCE: New or Returning to Crew? Please make sure you have a current health form on file with the FHE Athletic department. A CURRENT-YEAR PHYSICAL IS ONE GIVEN ON OR AFTER APRIL 15 OF THE PREVIOUS SCHOOL YEAR.
1.) All new and returning rowers must plan to attend the Crew Parent/Athlete Information Meeting on March 4, 2020 at 6pm in the FHE Media Center.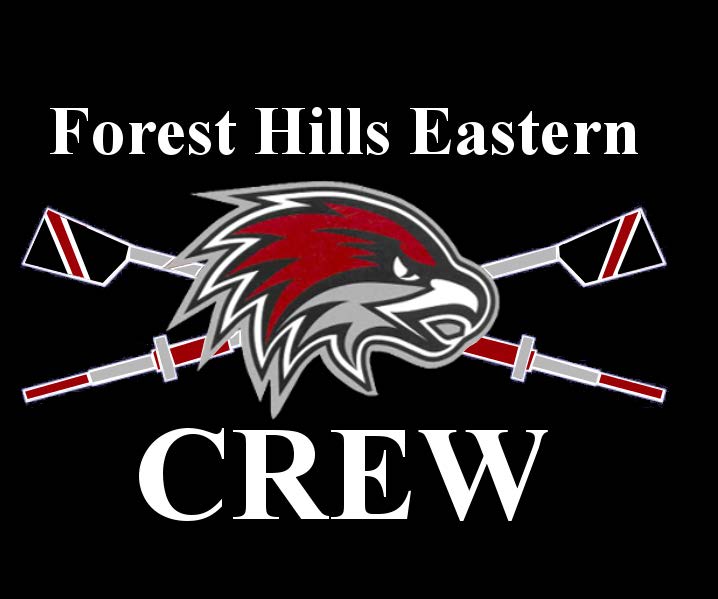 2.) Turn the following in to the Rowing Mailbox at the FHE High School Office (or turn in at above meeting):
FHE Crew Packet includes:

Membership Application
Rower Code of Conduct Contract
Travel/Medical Permission Form
A limited number of crew printed packets are available at the FHE Athletic Office.

Team Uniform Order Form/Fees (Dues cover season T-shirt)

Previous Rowers who ONLY NEED A VISOR may order it here. (this will be linked when it becomes available)

Photocopy of Medical Insurance Information
CREW Dues Payment

$400.00 (previous rowers) OR $300.00 (new/novice rowers)

Pay with Cash or Check payable to FHE Crew
Use PayPal Account Balance and indicate "Friends and Family" to avoid fees. Use note section to let us know what payment is for.

Using Debit or Credit Card with PayPal, additional fees will apply. Use note section to let us know what payment is for.
CREW T-SHIRT: Once your form and payments are turned into Crew boosters, your 2020 Spring Crew T-shirt will be ordered. These will be passed out the week of March 21st.

NAME YARD SIGNS: Yard signs with your rower's name on it are placed along the carpool line during each week we have a regatta. Yard signs are $25 each and are reusable. To order one for your rower, please email Jennifer Asselin at jennifer@pt360.net
3.) Turn the following in to the FHE ATHLETIC DEPARTMENT in the Eastern High School Office:
FHPS Pay-to-Play Fee (checks payable to FHPS)

$140.00 (all Rowers must pay this)
GOLDEN TICKET: Once Forest Hills Eastern Athletic Office receives all paperwork and fees, they will issue you a Gold ticket you are cleared to practice. You must bring this ticket to Coach Ben in order to participate in the first practice on March 9.
4.) In addition to the above forms, all rowers MUST sign the US Rowing ONLINE WAIVER in order to participate in Regattas .
The US Rowing waiver must be completed each calendar year.
Complete the online US Rowing Waiver with your student (waivers must be submitted by the athlete, parent, or the legal guardian if the athlete is under 18 years old).
Click on US Rowing Waiver – for both novice & returning rowers

Under INDIVIDUALS click "join" if you are a novice. If you are a returning rower click "members" to sign the waiver.
If you have forgotten your user name or password there are prompts to help you.
There is a $5.75 admin. fee that you must pay
First time registrants will type in "Forest Hills Eastern" under "team or club name" and be asked for your club access code. COMING SOON
5.) Mark your Calendar for these early dates:
Other Useful Forms and Links
Social Media Links
​