Saturday, April 29, 2023
Riverside Park, 2001 Monroe Ave. NW, Grand Rapids, MI 49501.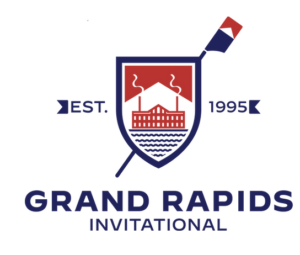 The 28th Annual Grand Rapids High School Invitational Regatta located in beautiful Riverside Park, on the banks of the Grand River in Grand Rapids, Michigan. This unique venue provides an ample 1,500 meter race course with scenic sights of our bustling city. Riverside is a nice venue with plenty of parking and a nice big spot for our team tents.
All athletes to arrive at the park this weekend by 7:00am.