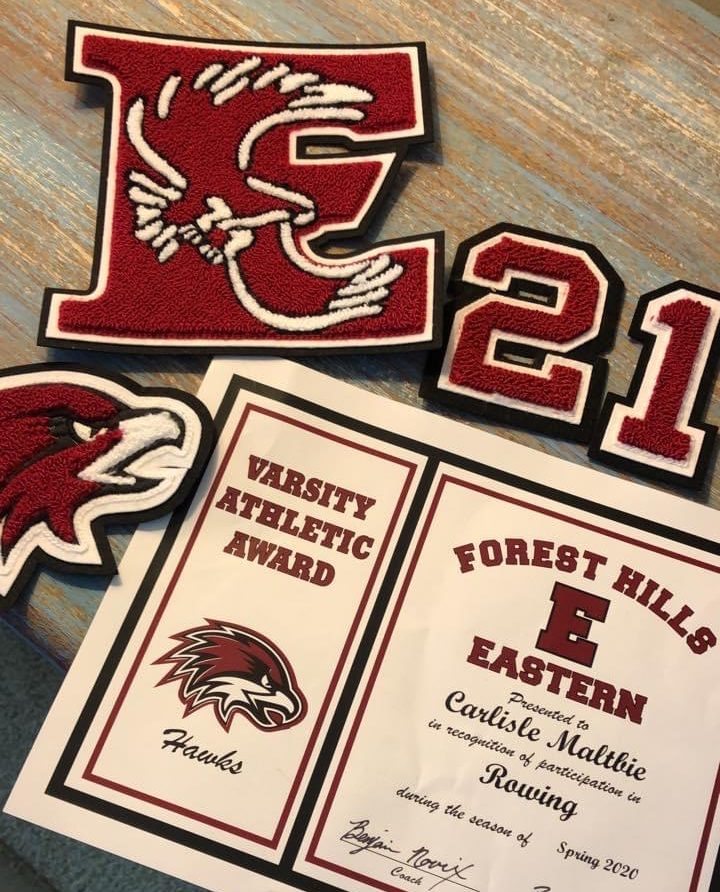 Hello Parents of Forest Hills Eastern Crew,

I still have many awards for athletes on last year's high school team(2019-2020).

I will be at the boathouse again tomorrow Wednesday August 12 from 11am till 2pm. If you are unable to come tomorrow to pick up the award, please reach out to me so we can make other arrangements. 

We are also very excited to announce that the Forest Hills Eastern High School Athletic Department has partnered with FinalForms, an online forms and data management service. FinalForms allows you to complete and sign athletic participation forms for your students online. The most exciting news is that FinalForms saves data from season-to-season and year-to-year, meaning that you will never need to enter the same information twice!  You will review your information once per school year to verify information is current and sign the forms.
_____________________________
FINALFORMS
Enrollment in FinalForms is mandatory for all students planning to participate in sports at Forest Hills Eastern. To register your athlete, please click the link below:
Eastern Athletic Final Forms Link
A couple of hints from the FHE Athletic Department:
Bookmark this site or save it to your desktop on your mobile device or computer (do not Google search for it in the future as you will not go directly to the FHPS site).

Have required information available, such as medical history/health information, insurance company policy numbers, doctor, dentist and hospital information. This will make the registration time be more efficiently completed.

Parents will need to fill in your student's email address. Please do not use your students' school email for this. The school email system blocks all emails that are outside of the FHPS system. Your student will then need to check their email for information on how to complete their portion of the registration.

Please note once you register, you will receive an email to confirm your account, create a password, and then complete the required forms.

Attached is the Forest Hills Parent Playbook to help you with the online registration process.

Pay to Participate fees will not be open to pay at this time.  We will open and begin to collect fees as we become more certain of when each sport will begin and be played.
Thank you for your assistance and support in streamlining our paperwork processes for Forest Hills Eastern High School Athletics.
If you have any questions, please feel free to contact us in the athletic department:
JJ Jacobs – jjacobs@fhps.net 
Ben Sherman, FHE Athletic Supervisor – bsherman@fhps.net 
Forest Hills Eastern Athletics – 616-493-8838 Fax – 616-493-8837 
_____________________________
I hope you are all doing well and staying safe,

Coach Norrix