26th Annual Grand Rapids High School INVITATIONAL @ RIVERSIDE PARK
Saturday, April 24, 2021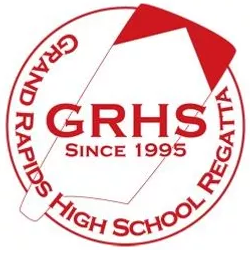 Hosted by Forest Hills Central Crew, the Grand Rapids Invitational at Riverside Park is a very comfortable and enjoyable regatta. Riverside is a nice venue with plenty of parking and a nice big spot for our team tents. This will be a much bigger regatta and you will get to see teams from all over the state. Information about this and other upcoming regattas at www.regattacentral.com or on the Regatta Central app.
Special notes:
Due to Covid, spectators will be limited.

Athletes are asked to gather near the tent and boat trailer.
Parents are asked to leave this area for only athletes and communicate with their kids via phone.

We will provide athletes with a sack breakfast and lunch. Please have kids pack water bottles and dress for chilly weather on the water. food vendors will be available.
A backpack with a blanket, extra layers, hat etc is always a good idea.
Athletes should wear their team t-shirts if they are in, or a black Eastern shirt with black rowing shorts.
First race starts at 9am and athletes are asked to help unload trailer at the boathouse after the event is done.
Check out the line up at Regatta Central at https://www.regattacentral.com/regattas

ROW HAWKS!!
Coach will send out an email about row times. PLEASE if your rower will not be there, let one of the coaches know immediately. Be sure to keep an eye on the weather and dress in layers.